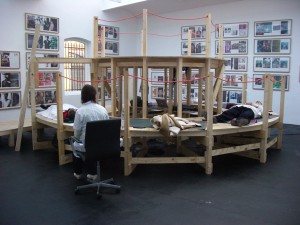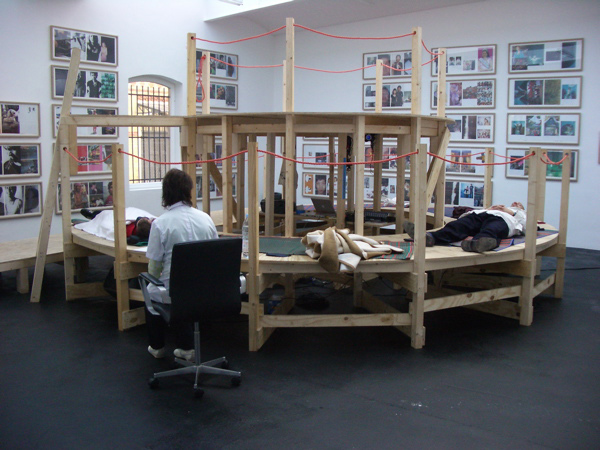 Rakett presents Euphoria Station
part of Magazine Station #4 by Rirkrit Tiravanija, at 
neugerriemschneider in Berlin, 2005.
Saturday October 15th between 12 and 4pm Rakett offered a one-needle acupuncture treatment, triggering the visitors euphoria point. The treatment was offered by a professional physiotherapist and trained acupuncturer. Tea and Borscht-soup was served alongside the music by Dj Balsam. The two acupunture points are called Yintang and GV 20, and are both situated on the head: one in the middle between the eyebrows, and the other on top of the head. Every day during Magazine Station #4 there was cooked and served delicious Thai Food as part of Tiravanija's project. On the occasion of Euphoria Station, Rakett decided to give the Thai-chefs a short vacation.