Rakett presents Euphoria Station
part of Magazine Station #4 by Rirkrit Tiravanija, presented at 
neugerriemschneider,

Linienstrasse 155,

10115 Berlin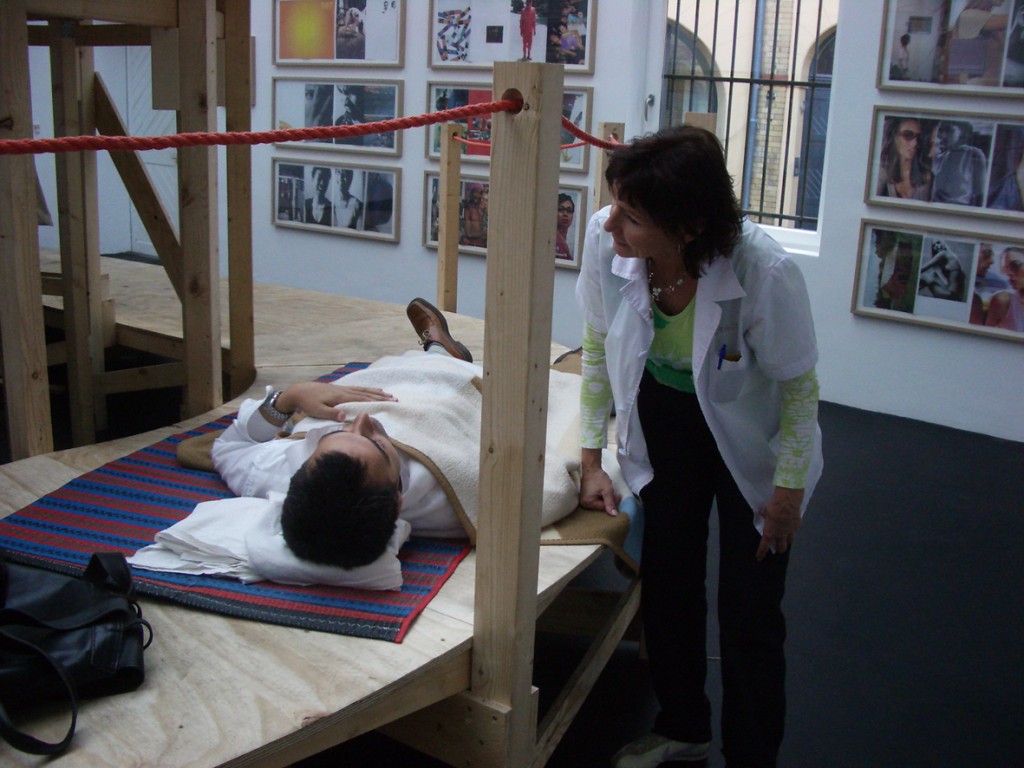 The acupuncturer, Anne-Reet Tampere taking care of one of the visitors. Photo: Rakett
The acupuncturer, Anne-Reet Tampere taking care of one of the visitors. Photo: Rakett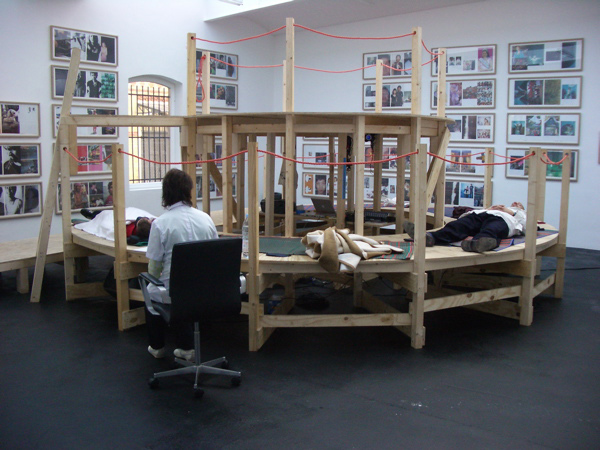 Photo: Rakett
Photo: Rakett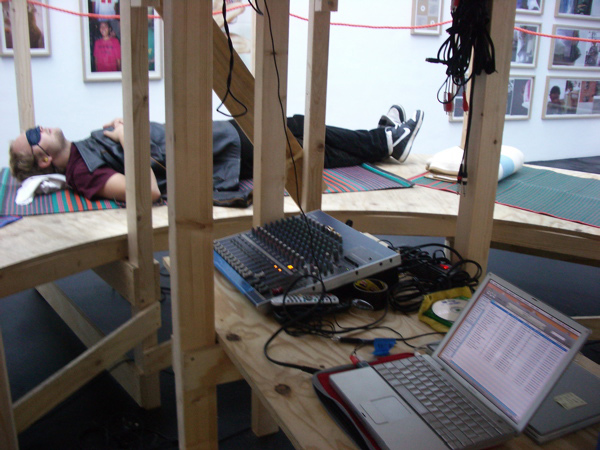 Visitors getting treatment, music by DJ Balsam. Photo: Rakett
Visitors getting treatment, music by DJ Balsam. Photo: Rakett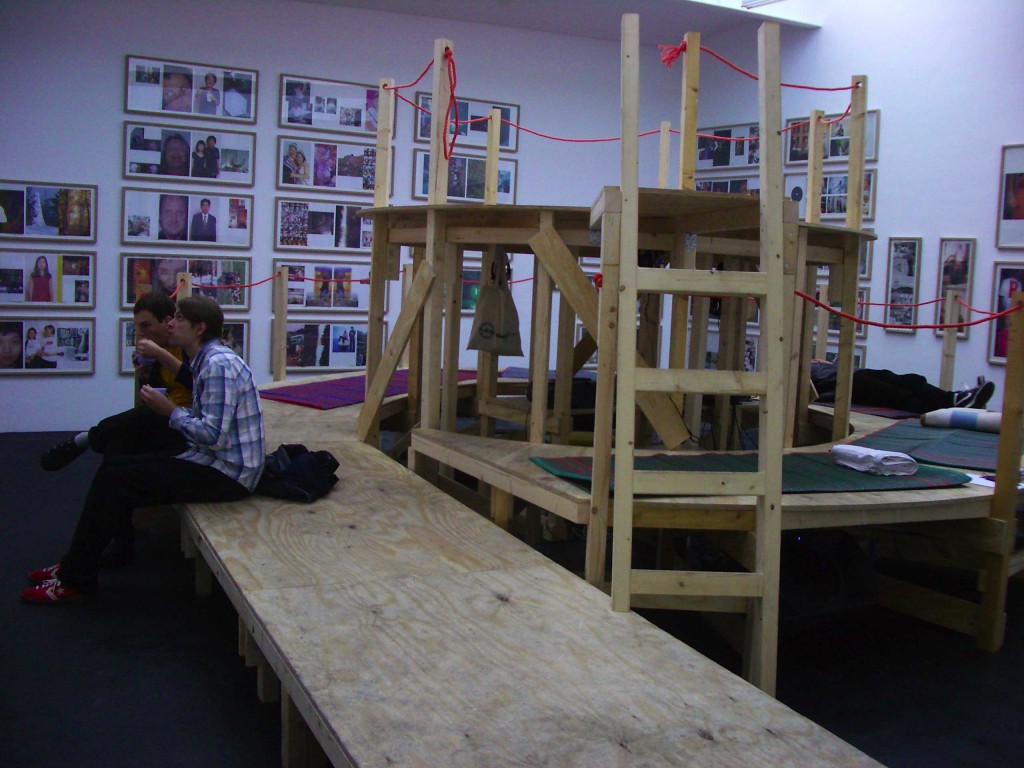 Photo: Rakett
Photo: Rakett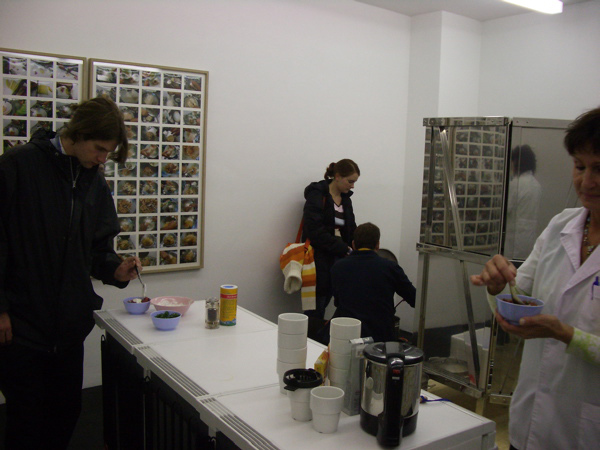 Serving of Borcht soup and beer. Photo: Rakett
Serving of Borcht soup and beer. Photo: Rakett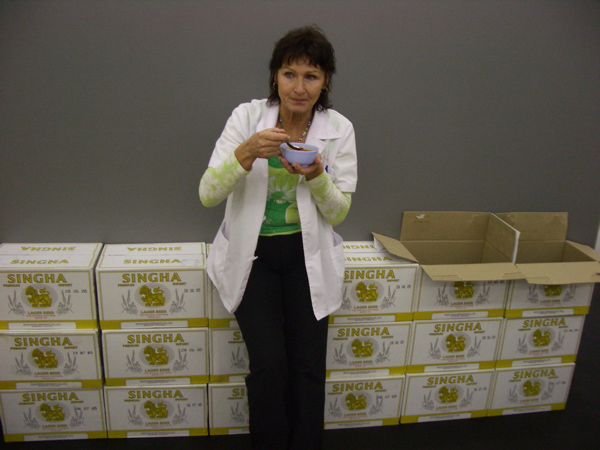 Photo: Rakett
Photo: Rakett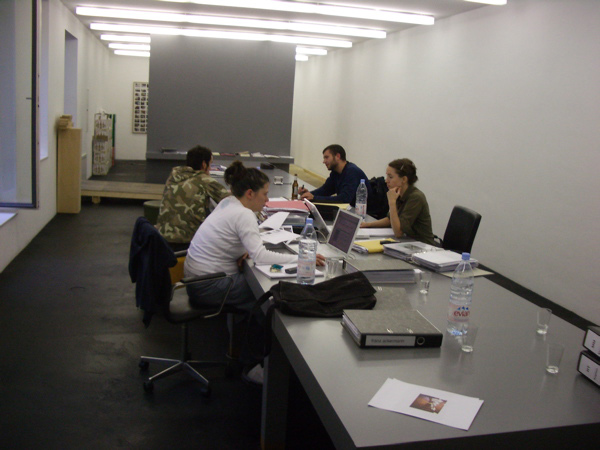 07: neugerriemschneider's office during the exhibtion. Photo: Rakett
07: neugerriemschneider's office during the exhibtion. Photo: Rakett
Saturday the 15th October between 12 and 16 o'clock Rakett will offer a one-needle acupuncture treatment, triggering your euphoria point. The treatment is offered by professional physiotherapist and trained acupuncturer Anne-Reet Tampere. There will also be serving of tea and Borscht-soup and music by Dj Balsam.
The two acupunture points are called Yintang and GV 20, and are both situated on the head: one in the middle between the eyebrows, and the other on top of the head. When receiving the treatment you can choose between the two points. Yintang calms the mind and relaxes the soul, helps against headache, insomnia, and more. GV 20 (Governor vessel 20) calms the mind and relaxes the soul, helps against high blood pressure, dizziness, headache, insomnia, tinnitus and shock.
Every day during Magazine Station #4 there was cooked and served Thai Food as part of Tiravanija's project. On the occasion of Euphoria Station, Rakett decided to give the chefs the day off, and therefore a change of the menue. Rakett served a hot Borscht soup.
Magazine Station #4 was a one-month exhibition by Rirkrit Tiravanija at neugerriemschneider during September and October 2005. The exhibition consisted amongst other of material from Ver magazine, a publishing venture developed by Rirkrit Tiravanija and Plan b. in Bangkok in 2002. Previous editions of Ver have been made in Tokyo, Milan and Oslo. Also, a built structure filled the center of the main gallery space, resembling Tatlin's tower that formed the platform for the program of diverse cultural and community activity: talks, performances, workshops, debates, meals, conversations, fashion shows, interviews, film viewings and games.
About Rirkrit Tiravanija
Rirkrit Tiravanija was born in Buenos Aires, Argentina, in 1961. He studied at the Ontario School of Art in Toronto, the Banff Center School of Fine Arts, the School of the Art Institute of Chicago, and the Whitney Independent Studies Program in New York.
He has developed significant projects for the Guggenheim Museum, The Museum of Modern Art New York, Philadelphia Museum of Art, Sydney Biennale and Venice Biennale, to name but a few from an extensive list of group, and one-person shows in Asia, Europe, and North America. He lives and works in New York and Chiangmai.