The silkscreens, each measuring 60 cm x 60 cm, consist of four quotes that in different ways deal with the premises for change, and how one can make use of and understand the democratic public space. The quotes are from Rem Kolhaas, Rosalyn Deutsche, a Saab commercial and Margaret Kohn. This work was initiated as part of the exhibition Communitas at Bildmuseet, Umeå, in collaboration with Jaan Evart. Also part of Rakett's contribution to this group show, was a roundtable discussion in collaboration with Expodium and a special edition of Nightwalkers – a project by Expodium.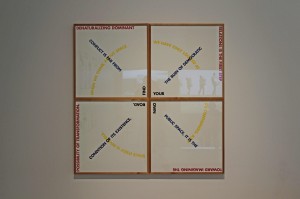 About Communitas, curated by Cecilia Andersson
18 November 2012 – 10 February 2013
The exhibition Communitas aims to inspire, excite curiosity and generate a debate about the city as our communal space. What is our relationship to the city? What ideas and methods are available that can enable the creation of a better city, and who decides the course of future urban development? Can we find a way to make the city ours, if only for the moment?
Currently, Umeå is undergoing great change. New buildings are under construction and the city will be the European Capital of Culture in 2014. Communitas presents examples of artists' and architects' visionary ideas about the possible future of cities. Experimental strategies and playful interactions that create new stories in and about the city are displayed. The exhibition acknowledges different disciplines and methods of working. This is not necessarily a place for experts, nor for clear questions and answers, but is more of an open forum for innovative, untested approaches to cities and their inhabitants. Communitas is a Latin noun that refers to a society where people are equals, or to community spirit. A number of workshops and lectures will be held in connection with the exhibition.
The artists and architects participating in the exhibition: Die Baupiloten (Germany), Jordi Colomer (Spain), Jimenez Lai (USA), Listen to the City (South Korea), myvillages.org (Germany, the Netherlands and the UK), m7red (Argentina), Royce Ng (Australia), PKMN (Spain) and Rakett (Norway).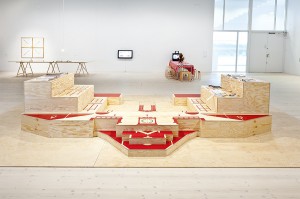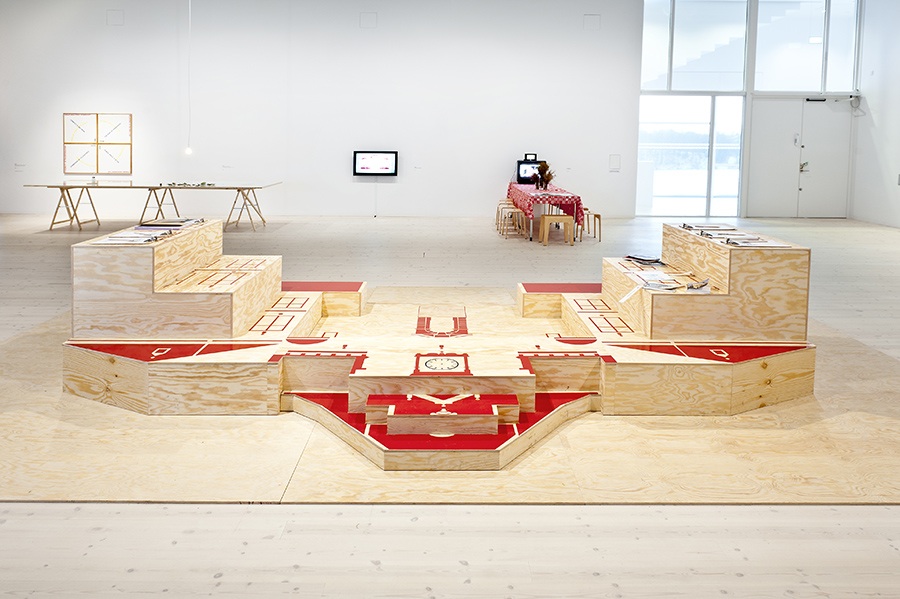 The Rakett contribution was partly supported by The Municipality of Bergen.