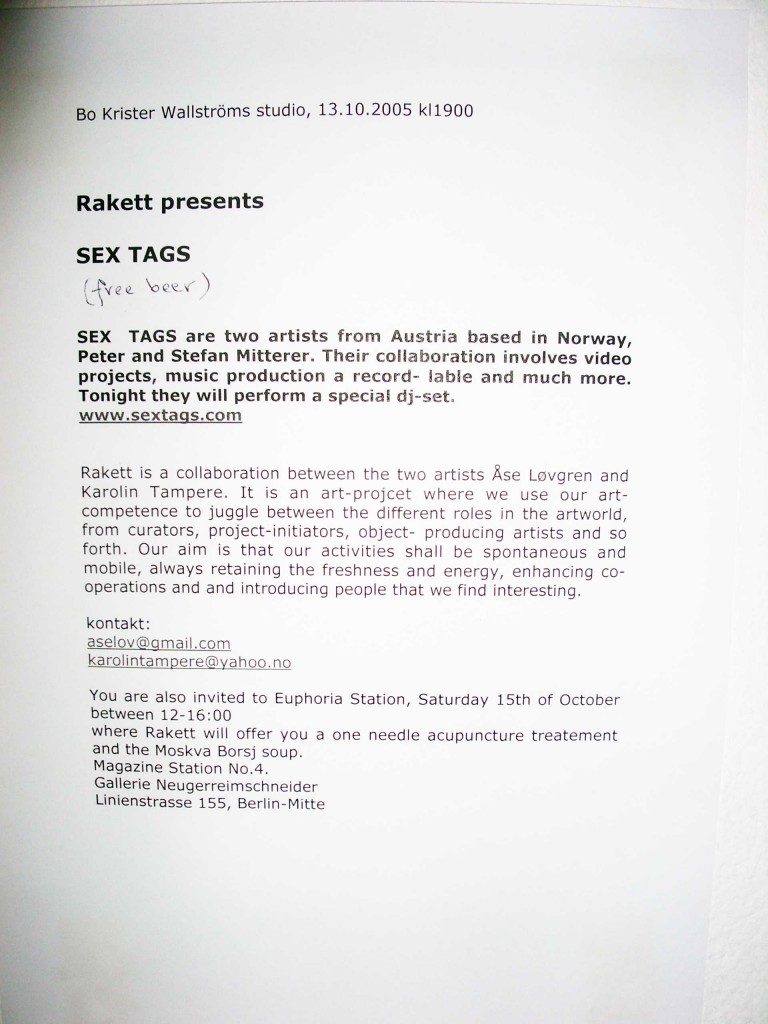 This was presented in the studio of Bo Christer Wallström as part of Open Studios, Künstlerhaus Bethanien, Berlin.
From the invitation:
Sex Tags are two artists from Austria based in Norway. Their collaboration involves video, projects, music production, a record label and much more. Tonight they will perform a special dj-set.