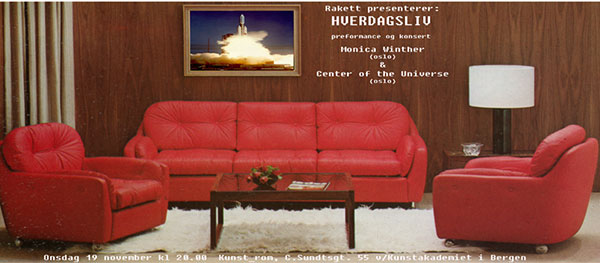 Monica Winther was invited by Rakett to present a location specific performance and in turn she invited her new collaborator: the musician Center of the Universe to join in.
In Winther´s piece Hverdagsliv (Daily life) the exhibition space was transformed into a living room setting, with sofas and soft lighting. It was in these scenes that Winther started up a monologue and a dance, across, on top and amongst the furniture, that by this time was filled with the audience visiting the performance. Center of the Universe was squeezed into a corner behind the sofas and accompanied the performance with his improvised quirky tunes.
The one-evening-show was followed the next day by an artist talk with Monica Winther.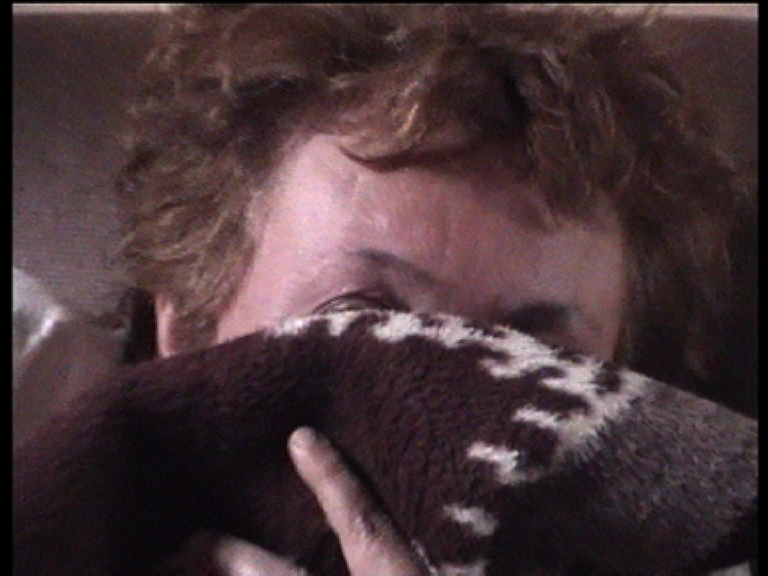 Still from video, Monica Winther (2003)
Still from video, Monica Winther (2003)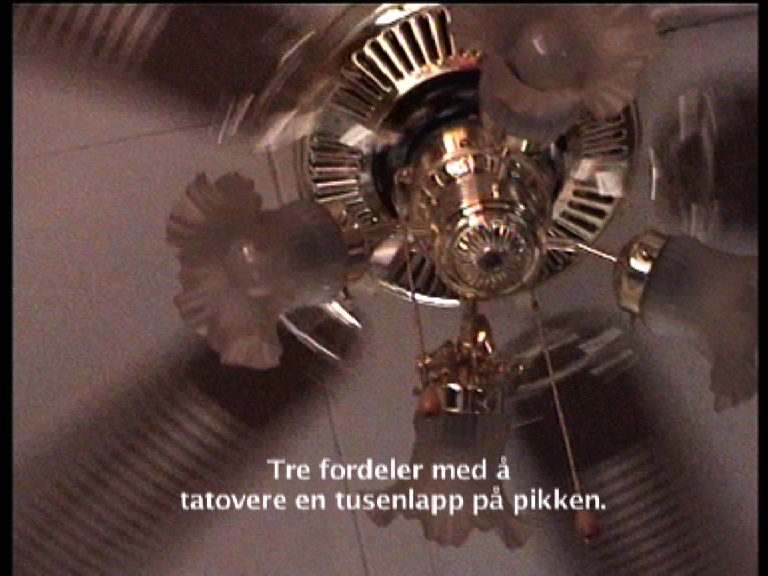 Still from video, Monica Winther (2003)
Still from video, Monica Winther (2003)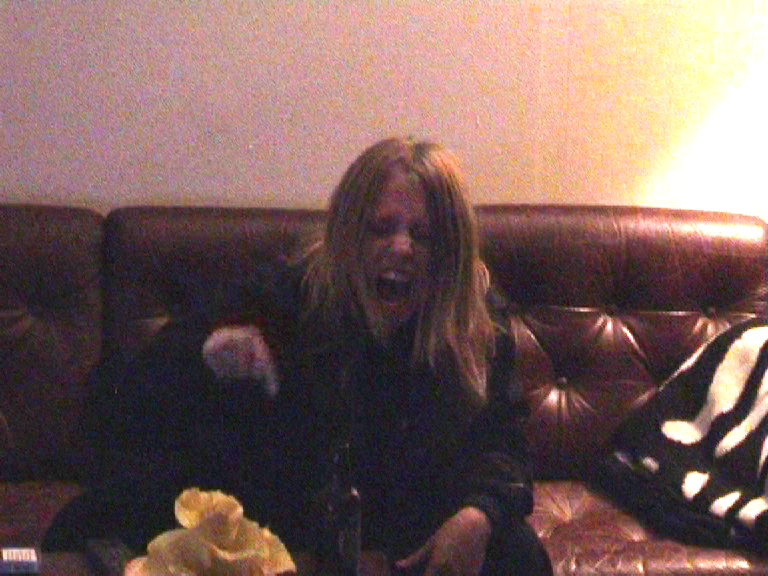 From performance Hverdagsliv (2003) by Monica Winther with Center of the Universe
From performance Hverdagsliv (2003) by Monica Winther with Center of the Universe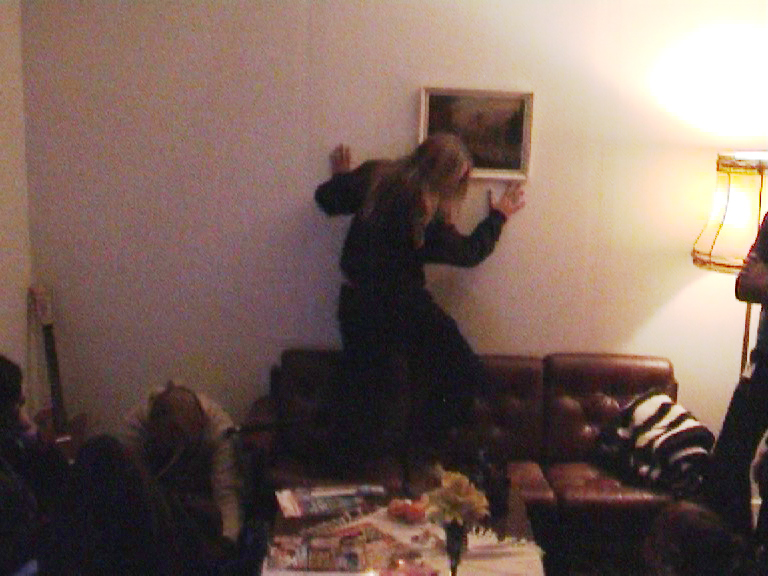 From performance Hverdagsliv (2003) by Monica Winther with Center of the Universe
From performance Hverdagsliv (2003) by Monica Winther with Center of the Universe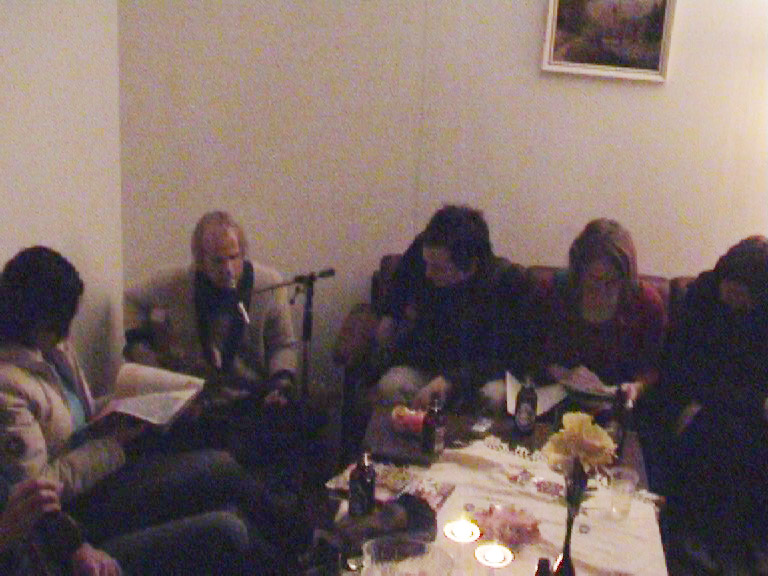 From performance Hverdagsliv (2003) by Monica Winther with Center of the Universe
From performance Hverdagsliv (2003) by Monica Winther with Center of the Universe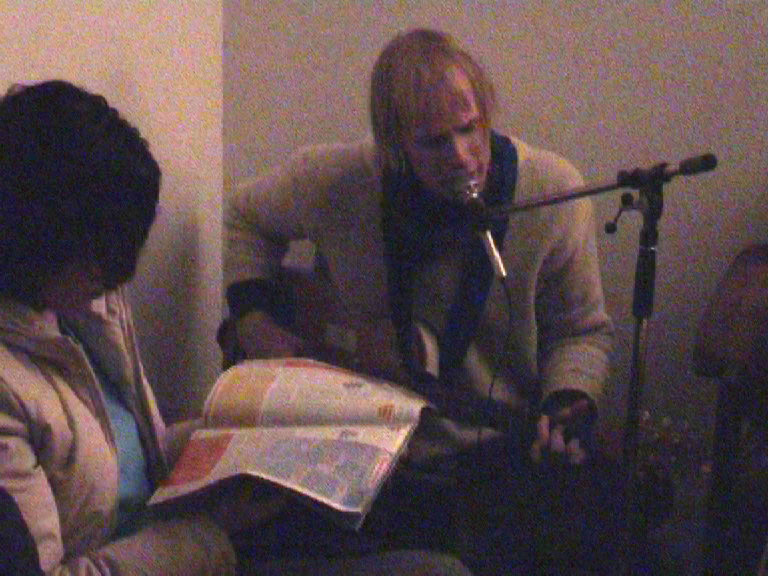 From performance Hverdagsliv (2003) by Monica Winther with Center of the Universe
From performance Hverdagsliv (2003) by Monica Winther with Center of the Universe