Rakett decided to make this show in two parts, one at the exhibition space connected to the Estonian Art Academy (part I) and the second at one of the oldest concert and club venues in Tallinn, Von Kraahli Baar (part II). Both events were connected to ideas around romantic desperateness and loneliness. By inviting different kinds of artists and bands with varying expressions in visual art and music, we thought it would be interesting approaches and interpretations of this theme.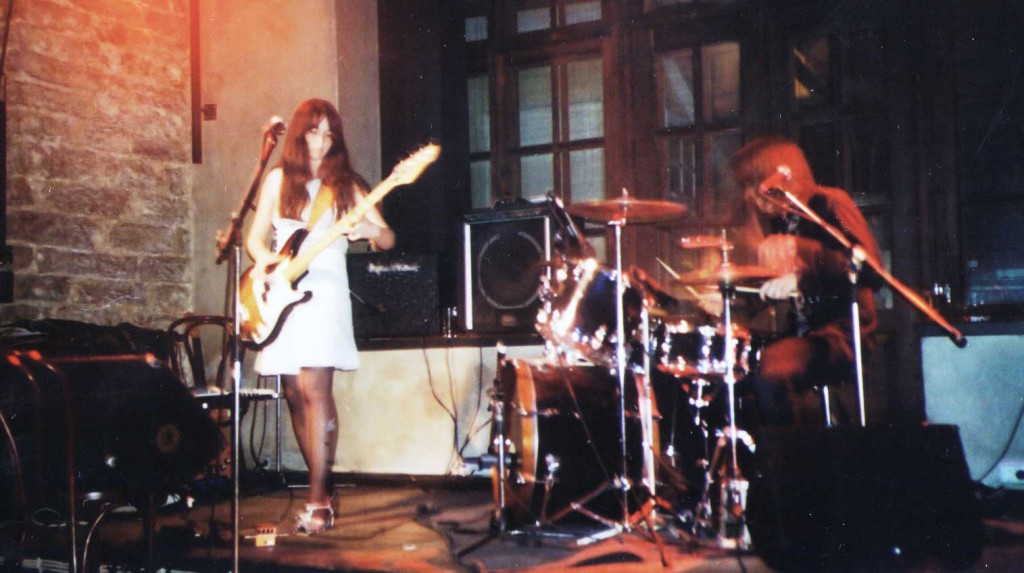 Aurora Plastic Monster
Aurora Plastic Monster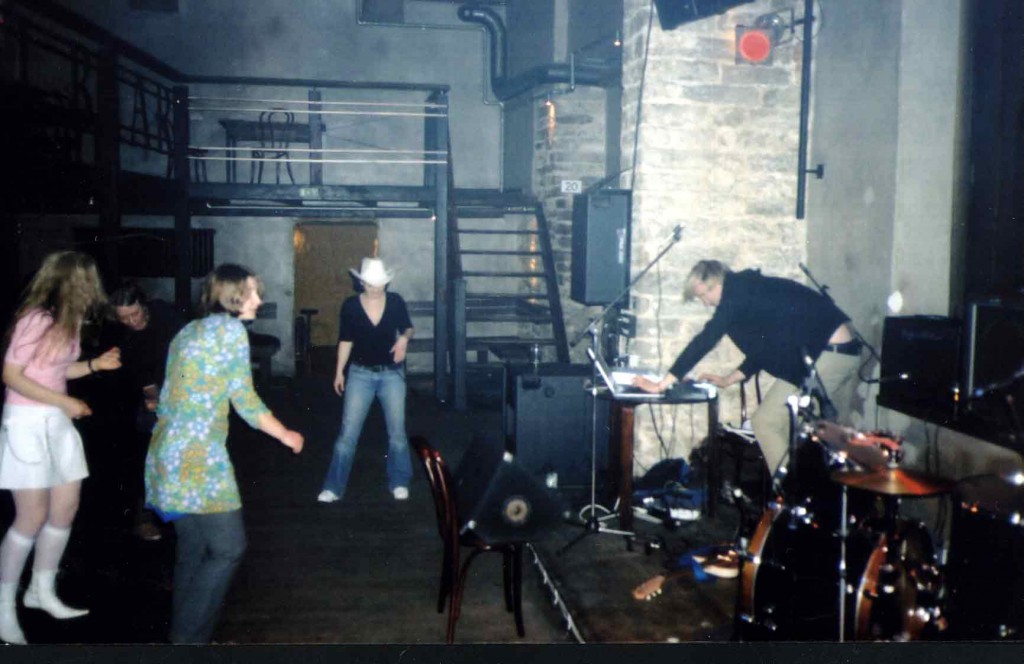 Center of the Universe
Center of the Universe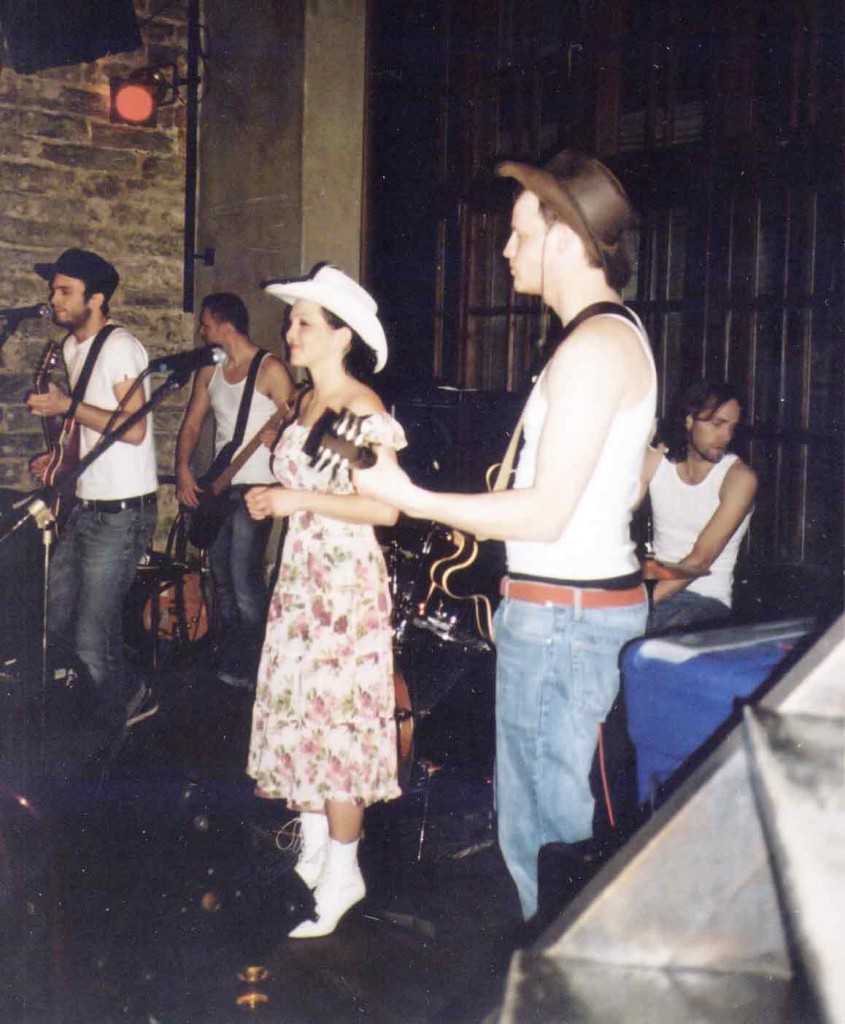 Hello Country Club
Hello Country Club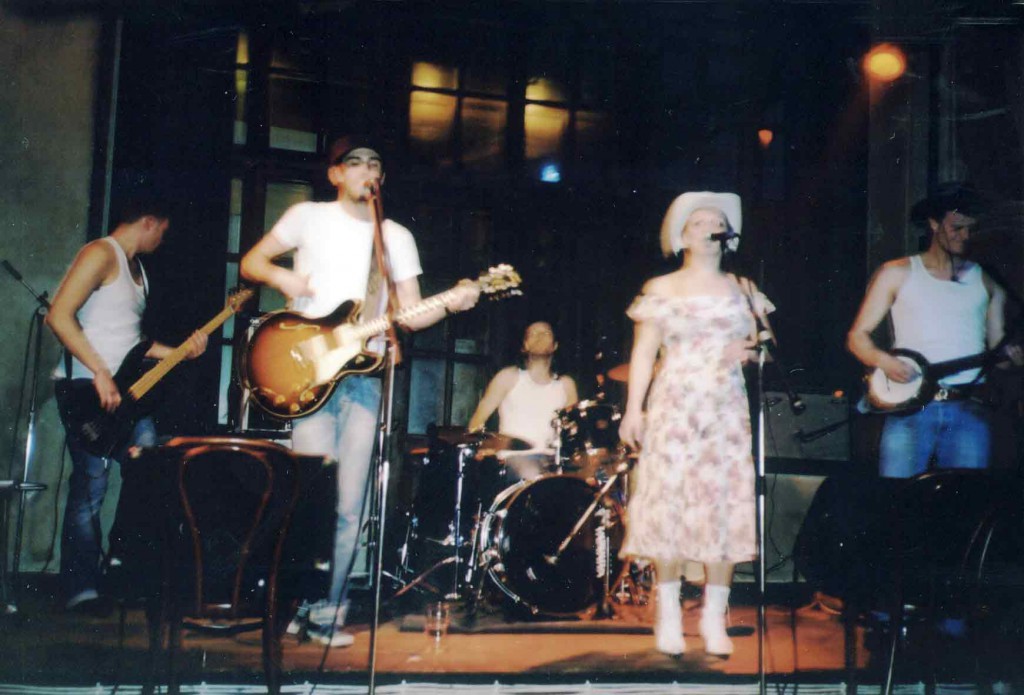 Hello Country Club
Hello Country Club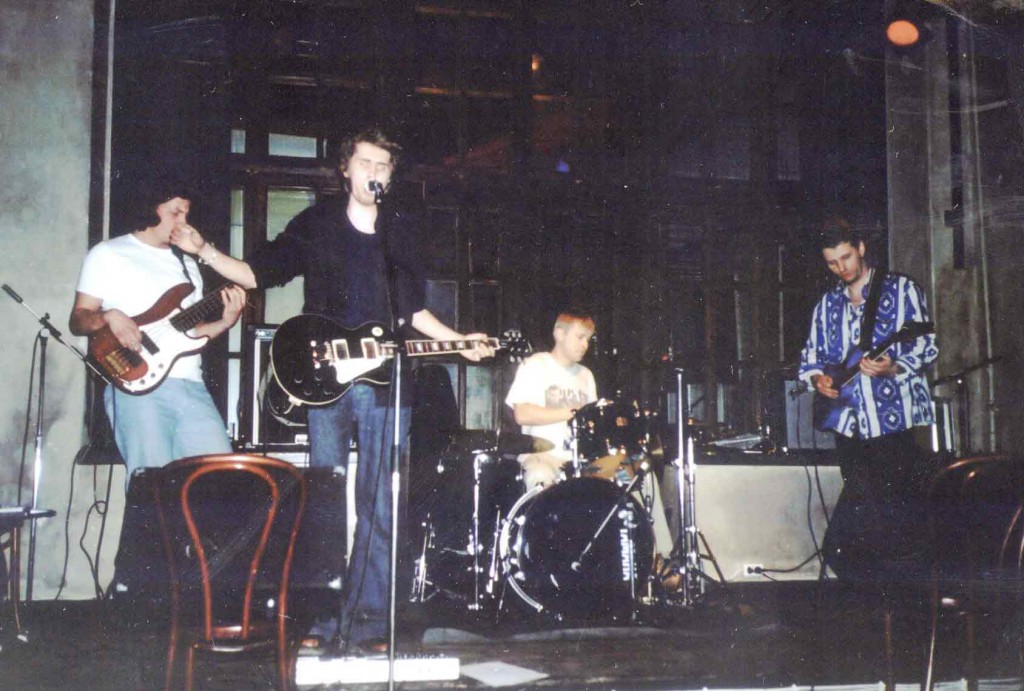 Nostation
Nostation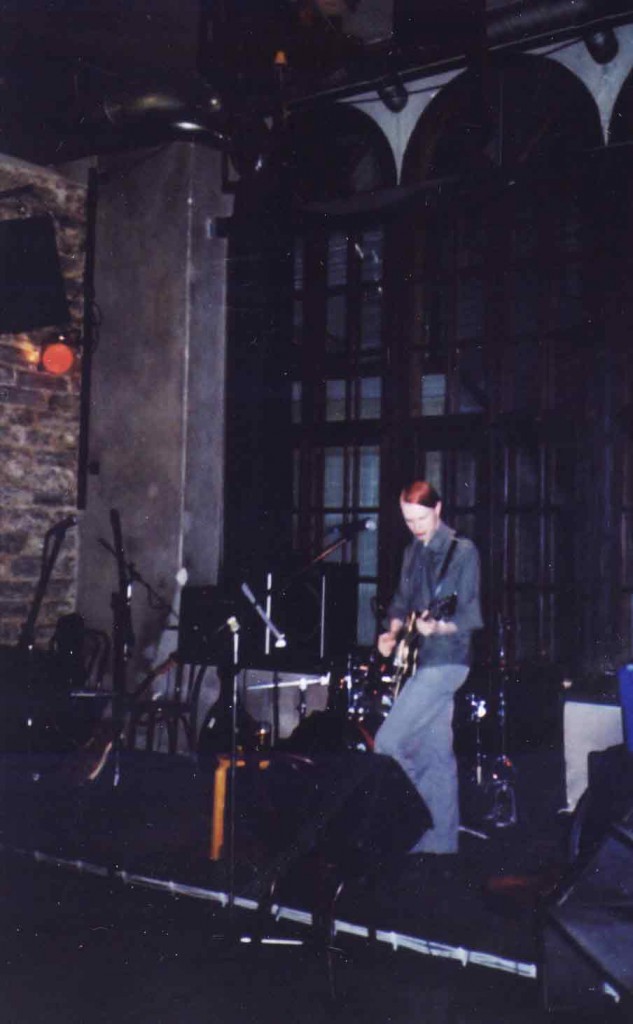 Terje Øverås
Terje Øverås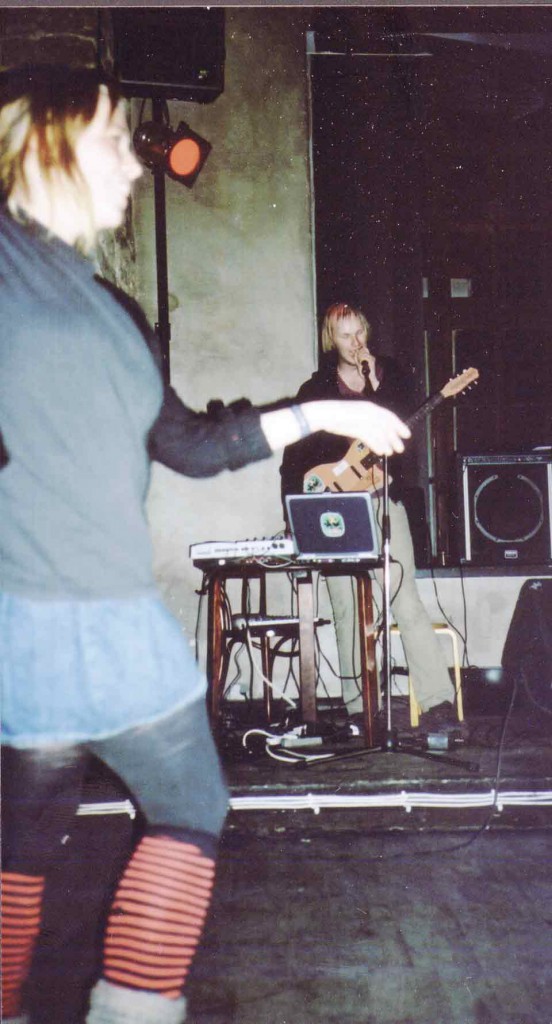 Center of the Universe
Center of the Universe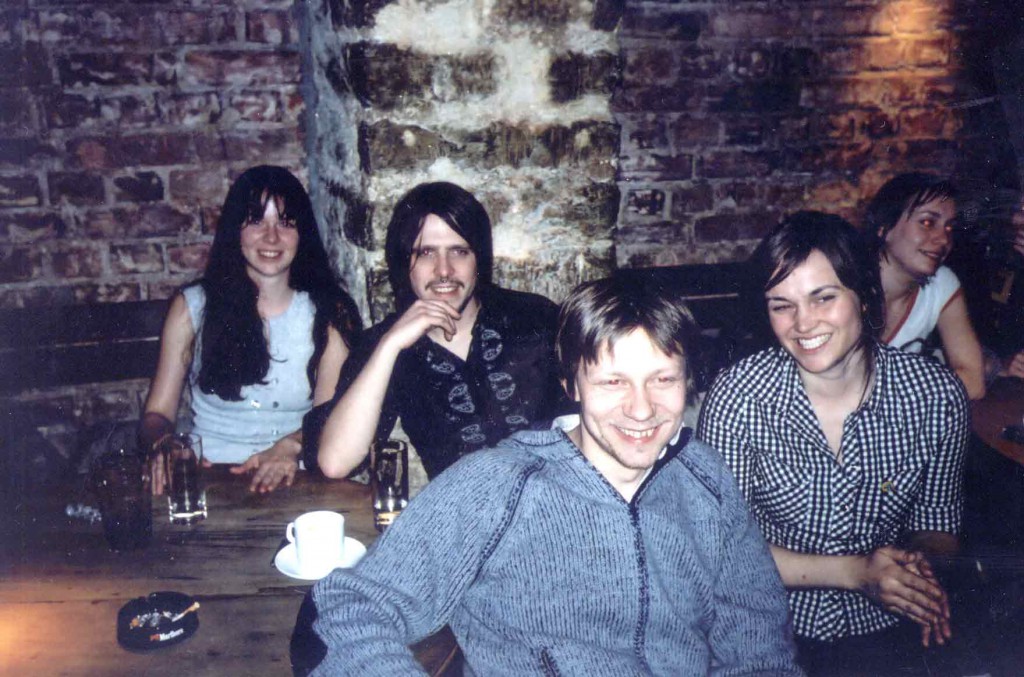 Publikum
Publikum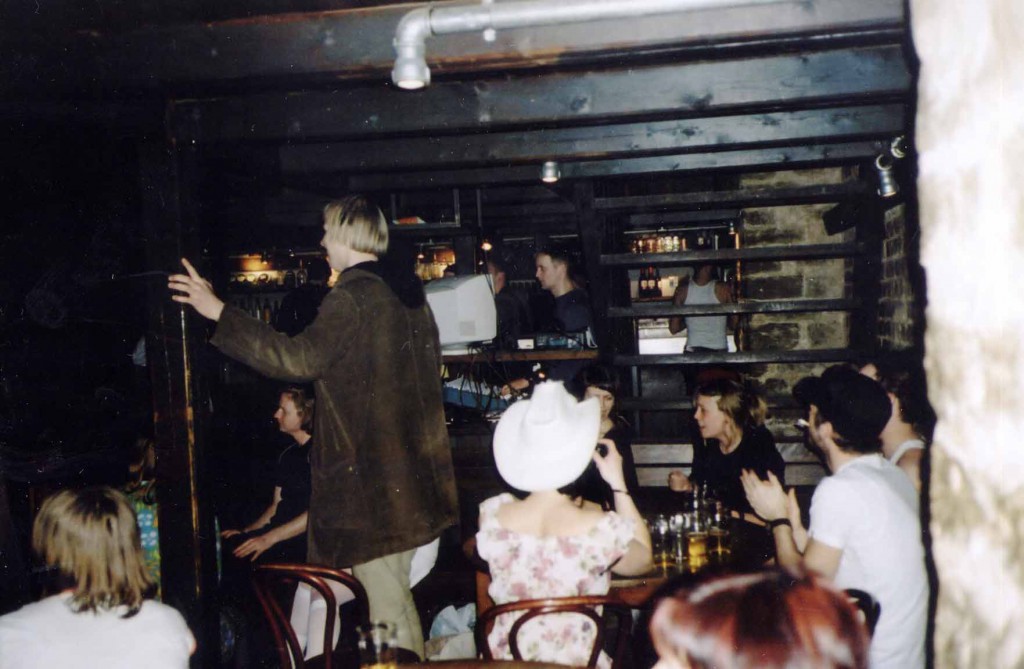 Publikum
Publikum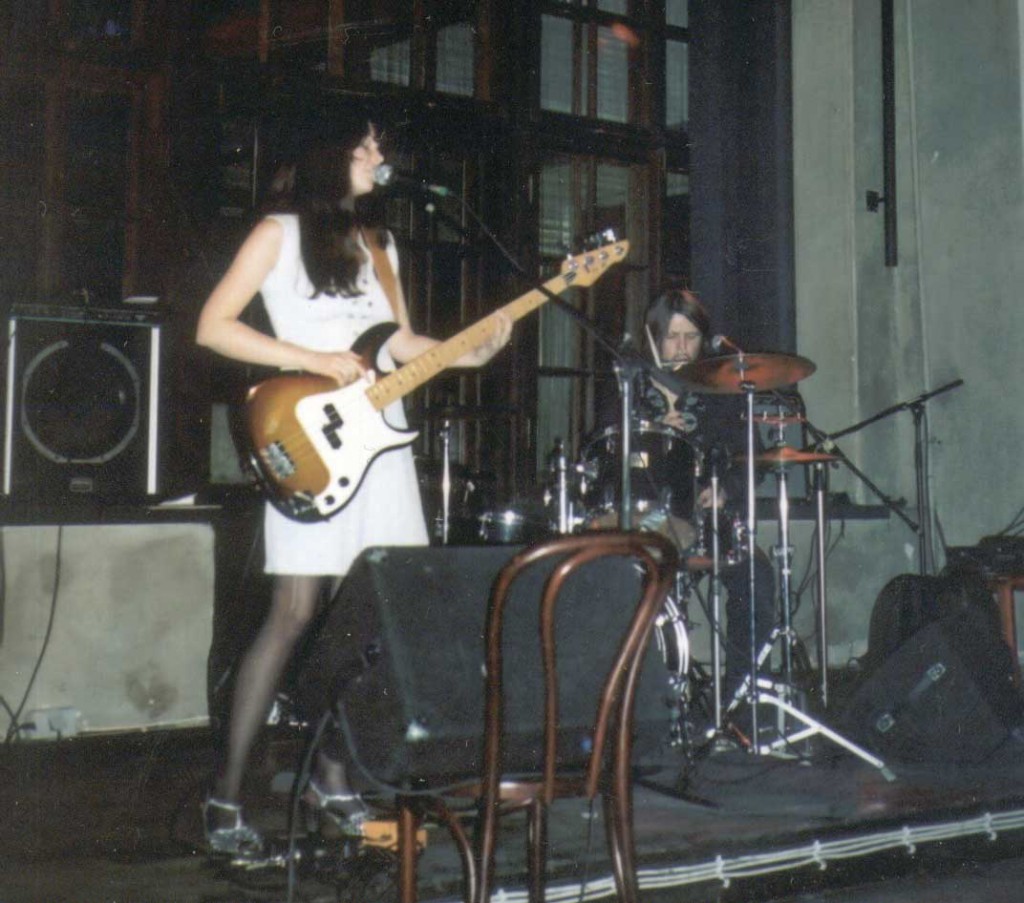 Aurora Plastic Monster
Aurora Plastic Monster
The sentence "Darling don't leave me all by myself" is actually borrowed from a pop song made by Moby. This sentence is used in the chorus of a simple, but beautiful, tearing-your-heart-apart-love song. The expression is universal in all means, we can all relate to this desperate fear of being left alone. In this case not only by a lover, but also that "big everything else" that is affecting important parts of our lives. But in many situations we're also supposed to "kill our darlings", which is terribly difficult in many ways. The works we have chosen to this project are all different in expression, but we have focused on the turn to romanticism in contemporary art. Alongside a search for reality and an emphasis on art that refers to the political, there is also a room for emotions and seduction in today's contemporary art.
"Darling, don't leave me all by myself (part one)"
Exhibition at EKA Gallery, Tallinn, Estonia
Darling, don't leave me all by myself (part two)
Von Krahli Baar, Tallinn, Estonia, 4. April 2004

Participating musicians:
Terje Øverås (No)
Centre of the Universe (No)
Aurora Plastic Monster (No)
Nostation (Est)
Hello Countryclub (No)
About the bands:
Aurora Plastic Monster
A band consisting of two persons, Lill Halbakken (bass and vocals) and Thomas Stöyva (drums, vocals and mouth-organ), both based in Oslo, Norway. APM was started about three years ago and has since that moment had success with a large amount of concerts all over Norway! The music is described like this: Heavy drum'n bass dirty rock'n roll. On March 29th they´ll release their debut vinyl mini album, Supernormal Devil Happenings, at the Noise…WHAT?! Records label. Experience the untamed, wildfire explosion of impetuous RnR with the insuppressible storm-arising Aurora Plastic Monster! auroraplasticmonster.com

Centre of the Universe
This is a 6 year old project, with only one member. During these years Centre of the Universe has released a great amount of ep's and full length records (also with his other project Now we got Members) at the tinywiny record label Metronomicon Audio. The sound has lately turned more and more towards electronica with an oriental touch. Fine and pretty pop tunes with a heartbreaking vocal accompanied by ancient computer equipment and old instruments: Melodica, speed racing drum machines, flutes, wineglasses and everything else that might be around… Centre of the Universe has been playing at almost everyplace possible, high and low and now in Tallinn!

Hello Country Club
Since the great old man Johnny Cash passed away, many country bands consisting of young people, have been popping up. The name of this band really tells almost all what it is about, yes, really. This is a constellation of 5 people, two of them artists: Kristian Ø. Dahl (drums), Kaare Pyton (vocals and guitar/mandolin), one actress – Tiril Engelstad (vocals), cowboy Martin Flack (bass) and cowboy Kim (guitar), all based in Bergen. And they sure know how to share their love for country music! They´ll bring you songs about sad crying horses and whisky drinking cowboys looking for love. One can almost smell the saloon and the gunfights. Park your Jolly Jumper outside the bar, and enjoy one of your new favorite bands!
Nostation
A new star on the Estonian music scene. This ambitious band from Tallinn, consisting of four people, Mikk Tammepõld (vocals, guitar), Andres Assküll (leadguitar), Tarmo Suurorg (drums) & Riivo Torstenberg (bass) is on a mission to take the Estonian mainstream rock to another level. Their music focuses on strong melodies because: "the Estonian way of making pop music seems to be ridiculous, 20 seconds music looped. That's not the way to do it", as they say.

Terje Øverås
Acoustic art-pop from the new school of pretension condensed and fragmented songs from the history of the westriddles and puzzles, threads and clues, facts and fiction.
Catalogue published in 2005: "Darling don't leave me all by myself"
Travel support given National Acedemy of Fine Arts in Bergen, Office for Contemporary Art Norway and the Municipality of Bergen.